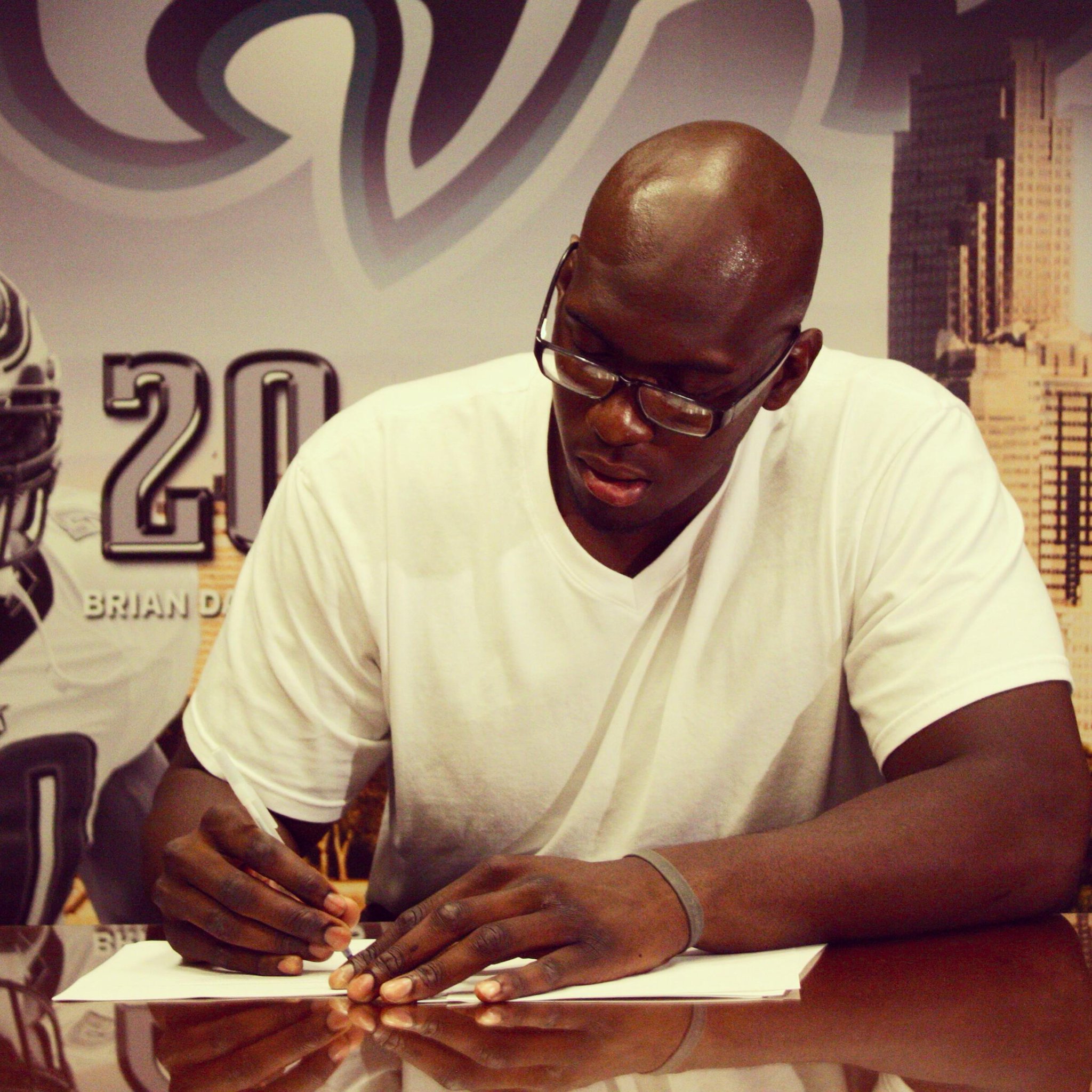 Philadelphia, Pa. - Michael Bamiro, @MichaelBamiro an All-American and recent Stony Brook graduate, agreed to terms with the Philadelphia Eagles on Tuesday. Bamiro will report to training camp on Monday and begins practice on Tuesday. The first full-squad practice is Friday, July 26.
An All-American by the Associated Press and Sports Network in 2012, Bamiro started 33 straight games at right tackle, blocking for a pair of 1,000-yard rushers in each of the last three seasons. The Seawolves' bruising rushing attack has ranked in the top 10 in FCS for the past three seasons as Stony Brook earned playoff berths in 2011 and 2012.
Bamiro, who earned a degree in journalism, was set to begin his final season in 2013, but was denied a waiver for an addition season, therefore exhausting his eligibility.
Bamiro is the second member of his family to sign with an NFL team. His oldest brother, David, was a standout defensive lineman for the Seawolves, and signed a free-agent deal with the Minnesota Vikings in 2005.